Plaidoyer Le | Organisations à but non lucratif Le | Religion Le | Légendes
ABOGACIE
Stacey Abrams
Fondateur et président
Action de combat équitable
Après avoir passé 11 ans à la Chambre des représentants de Géorgie, dont sept en tant que chef de minorité, Stacey Abrams est devenue la candidate démocrate au poste de gouverneur de Géorgie en 2018. Abrams a été la première femme noire à recevoir une nomination importante du parti dans un carrière au gouvernement aux États-Unis UU. Il a obtenu plus de voix que n'importe quel démocrate dans l'histoire de l'État. Après les élections, Abrams a lancé l'organisation Fair Fight pour mobiliser les électeurs, plaider pour une réforme électorale et lutter contre la répression électorale. En janvier 2019, il a été utilisé pour donner la réponse démocratique au discours sur l'état de l'Union.
Éducation: Spelman College, Université du Texas LBJ School of Public Affairs (MPAff), Yale Law School (JD)
Réalisation notable: Il a fondé le New Georgia Project, qui a présenté plus de 200 000 inscriptions d'électeurs de couleur entre 2014 et 2016
Premier emploi: Rédacteur de discours pour un candidat au Congrès
Personne inspirante: Johnnetta Cole de Spelman College
---
Liz Coyle
Directeur exécutif
Georgia Watch
Liz Coyle supervise les opérations, les programmes et le personnel de Georgia Watch, la principale organisation de défense des consommateurs à but non lucratif de l'État. Georgia Watch préconise des politiques qui améliorent la sécurité financière des individus et des familles, améliorent l'accès à des services de santé abordables et réduisent le fardeau énergétique des familles en difficulté. En plus de son rôle chez Georgia Watch, Coyle a accepté en 2018 une nomination au Consumer Defence Board de l'Office of Consumer Financial Protection. Elle est également vice-présidente du conseil d'administration de Smart Energy Consumer Collaborative et présidente de Historic Fourth Ward Park Conservancy et BeltLine Network.
Éducation: Université de Virginie
Pourquoi j'ai choisi ce travail: J'ai défendu des gens qui, selon moi, ont été blessés toute ma vie.
Talent caché: J'adore cuisiner, surtout le dimanche en écoutant TED Talks!
Émission de télévision préférée: Je suis un grand fan de Rachel Maddow.
Endroit préféré à visiter: Géorgie rurale, surtout sur les routes rurales
---
Mawuli Mel Davis
Partenaire fondateur
Cabinet d'avocats Davis Bozeman
Mawuli Mel Davis dirige la division des droits civils de Davis Bozeman et a représenté et aidé à organiser un soutien juridique pour les militants impliqués dans les manifestations, notamment le mouvement Occupy, Moral Mondays et Black Lives Matter. Il est co-fondateur de Let Us Make Man et de Black Man Lab.Plus récemment, Davis a reçu le prix Ben Johnson de la fonction publique 2019 de la Georgia State University Law School, qui est la plus haute distinction décernée par la Law School.
Éducation: United States Naval Academy, Bowie State University (MPA), Georgia State University School of Law (JD)
Réalisations notables: Nommé humanitaire de l'année par le chapitre d'Atlanta de la NAACP, le chapitre Kappa Alpha Sigma de Phi Beta Sigma et le chapitre des anciens d'Atlanta de Kappa Alpha Psi, et l'un des principaux défenseurs de l'année par l'American Civil Liberties Union, le Urban League, South Centre for Human Rights et Gate City Bar Association. La DeKalb Bar Association a nommé le Mawuli Davis Legal Warrior Award en son honneur.
---
Jeff Graham
Directeur exécutif
Géorgie Égalité
Jeff Graham a commencé à défendre les questions liées aux LGBTQ et au sida en tant qu'étudiant à l'université au milieu des années 1980 et a été un défenseur depuis. En tant que directeur exécutif de Georgia Equality, il cherche à promouvoir l'équité, la sécurité et les opportunités pour les communautés gays, lesbiennes, bisexuelles et transgenres à travers la Géorgie. Il est membre du conseil d'administration de ProGeorgia et de la National Equality Federation et a été grand maréchal de l'Atlanta Pride Parade en 1999, 2010 et 2012.
Éducation: Université Trinity
Ville natale: Loveland, Colorado
Réalisations notables: Smith Smith Lowe Health Advocacy Award (2017), League of Women Voters of Georgia Health Advocate Award (2016), Health Initiative Healing Angel Award (2014), National Guardian Human Rights Guardian Award (2004)
Premier emploi: Créateur de costumes
Pourquoi j'ai choisi ce travail: Je veux aider à créer une société où les gens ne sont pas jugés, endommagés ou discriminés en raison de leur orientation sexuelle, de leur identité de genre ou de leur statut VIH.
---
Kwajelyn Jackson
Directeur exécutif
Centre de santé des femmes féministes
Kwajelyn Jackson est la directrice exécutive du Women's Feminist Health Centre, supervisant les opérations de l'organisation, la clinique d'avortement, la participation civique et les équipes d'éducation et de sensibilisation. Embauché pour la première fois en 2013 en tant que coordinateur de la participation communautaire, Jackson a dirigé l'expansion des programmes nationaux et nationaux de la FWHC, approfondi les partenariats communautaires et travaillé pour éviter les nouvelles restrictions à l'avortement proposées par la législature de Géorgie. Avant de rejoindre FWHC, Jackson était directeur de programme pour le WonderRoot Community Art Center. Jackson, une voix respectée dans le domaine de la justice génésique au niveau national, fait partie des conseils d'administration de All-Options, Abortion Care Network, Soul Food Cypher et ProGeorgia.
Éducation: Spelman College, Georgia State University Andrew Young School of Policy Studies (MS)
Ville natale: Saint Louis, Missouri
Réalisation notable: Première femme noire à diriger le Women's Feminist Health Centre en 43 ans d'histoire de l'organisation.
Personne inspirante: Gloria Washington (grand-mère maternelle)
Émission de télévision préférée: Mon appel de vie
---
Tiffany Roberts
Conseil de participation communautaire et de renforcement des mouvements
Centre Sud pour les droits de l'homme
Tiffany Williams Roberts, avocate des droits civils et de la défense pénale, a rejoint le South Center for Human Rights en 2018 en tant que conseillère pour la participation communautaire et la construction de mouvements. Membre fondateur du chapitre d'Atlanta de Black Lives Matter à Atlanta, il préside le ministère de la Justice sociale de l'église baptiste Ebenezer et fait partie du groupe de travail du programme progressiste de la mairesse Keisha Lance Bottoms. Roberts a cofondé Building Localally to Organize for Community Safety, une organisation chargée de l'application des lois, et Lawyers United for a New Atlanta, qui soutient les réformes de la justice pénale.
Éducation: Emory University, Georgia State University Law School (JD)
Réalisations notables: Prix ​​Gideon's Promise du South Center for Human Rights (2018), NAACP Jubilee Day Award à Atlanta (2018)
Personne inspirante: Ida B. Wells, journaliste et militante afro-américaine
Peu de gens savent: J'ai chanté dans le groupe a cappella des femmes Emory, The Gathering.
Livre préféré: Chanter la chanson du Seigneur dans un pays étrange par Joseph E. Lowery
---
Azadeh Shahshahani
Directeur juridique et plaidoyer
Projet Sud
Azadeh Shahshahani œuvre pour protéger les droits humains des immigrants et des communautés musulmanes, du Moyen-Orient et de l'Asie du Sud dans le Sud-Est. Elle a aidé à produire un rapport 2017 largement lu, Justice incarcérée, révélant les conditions dans deux des plus grands centres de détention pour immigrants de Géorgie. Il a également joué un rôle clé pour convaincre la ville d'Atlanta d'arrêter les immigrants dans la prison de la ville. Ancien président de la National Lawyers Guild, Shahshahani a servi dans des délégations internationales axées sur la surveillance des élections et des prisonniers politiques. Auparavant, elle a travaillé comme directrice du projet sur la sécurité nationale et les droits des immigrants à l'American Civil Liberties Union of Georgia.
Éducation: Université du Michigan (MA), Faculté de droit de l'Université du Michigan (JD)
Réalisations notables: Emory Law School Outstanding Leadership Award in Public Interest (2018), Rapport quotidien du comté de Fulton Distinguished Leader Award (2018), Builder Award du Human Rights Movement du US Human Rights Network. UU. (2017), Prix de l'Association des avocats de l'immigration des États-Unis (2012)
---
Nathaniel Q. Forgeron
Fondateur et directeur du capital
Southern Equity Association
Nathaniel Smith a fondé et est directeur de l'équité pour la Southern Equity Association, qui promeut l'équité raciale et la prospérité partagée pour tous. PSE se concentre sur l'équité énergétique, l'inclusion économique et le développement équitable, et a créé le premier outil de cartographie des actions dans le Sud, l'Atlanta Equity Atlas Metro. Le PSE a dirigé une coalition de divers intervenants pour soutenir un référendum sur le transport en commun de 13 millions de dollars qui a étendu MARTA à un nouveau comté pour la première fois en 45 ans.
Éducation: Morehouse College, New School (MS)
Réalisations notables: La défense de Smith a contribué à ratifier 15 pour cent des dollars du district d'affectation fiscale d'Atlanta BeltLine pour des logements abordables pour la main-d'œuvre. Il a reçu le prix du champion du logement abordable de l'Association of Housing Developers of Atlanta (2007).
Personne inspirante: Hosea Williams, leader des droits civiques
Talent caché: Je participe à la Peachtree Road Race depuis plusieurs années.
Livre préféré: Pourquoi ne pouvons-nous pas attendre par Martin Luther King Jr.
---
Sara J. Totonchi
Directeur exécutif
Centre Sud pour les droits de l'homme
En tant que directrice exécutive du South Human Rights Centre, Sara Totonchi dirige une équipe dont la mission est de transformer radicalement le système de justice pénale: SCHR cherche à mettre fin à la peine capitale, à l'incarcération de masse et à d'autres pratiques qui privent les pauvres et marginalisés de l'égalité, de la dignité et de la justice. Totonchi et SCHR ont travaillé en partenariat avec le Conseil des gouverneurs de Nathan Deal du Conseil de Géorgie sur la réforme de la justice pénale pour promouvoir des réformes de la justice pénale de bon sens.
Éducation: Berry College
Ville natale: Glenview, Illinois
Réalisations notables: Il a mené avec succès une campagne pour mettre fin à la caution en espèces au tribunal municipal d'Atlanta (2018), a nommé un membre de Strengthening Democracy avec le Rockwood Leadership Institute (2017), a mené une défense réussie pour créer un système de défense publique à l'échelle de l'État en Géorgie (2003)
Premier emploi: Transcrire les dictées pour la pratique d'urologie de mon père
Peu de gens savent: Je suis fan de karaoké heavy metal.
---
ORGANISATIONS SANS LUTTE
John Ahmann
Président et chef de la direction
Westside Future Fund
John Ahmann est président et chef de la direction du Westside Future Fund, une organisation à but non lucratif formée par des partenaires publics, privés et philanthropiques pour promouvoir le développement du quartier Westside d'Atlanta. Ahmann est déterminé depuis plus de 25 ans à améliorer le fonctionnement des communautés et des institutions à Atlanta: après une période en tant que membre de la Chambre des représentants des États-Unis. UU., Il a travaillé pour le Comité d'Atlanta pour les Jeux Olympiques et plus tard pour la Chambre du métro d'Atlanta. En 2004, Ahmann est devenu directeur exécutif du Atlanta Progress Committee. Il possède également son propre cabinet de conseil en affaires publiques et a siégé deux fois au conseil scolaire de Decatur City.
Éducation: Emory University, Yale School of Management
Ville natale: Atlanta, Géorgie
Réalisations notables: En tant que directeur exécutif du Atlanta Progress Committee, Ahmann a participé au lancement d'Atlanta BeltLine, sécurisant la collection de documents personnels Martin Luther King Jr., le programme de bonus Renew Atlanta 2015 2015 et le groupe de travail ACP Westside Redevelopment. , qui a conduit au lancement du Westside Future Fund.
---
Terri L. Badour
Exécutif régional
Croix-Rouge américaine de Géorgie
Maintenant aux commandes de la Croix-Rouge américaine dans la région métropolitaine d'Atlanta, Terri Badour est devenue la première femme exécutive de la Croix-Rouge de Géorgie en 2011, à la tête de l'organisation en réponse aux ouragans en cas d'incendie domestique, offrant des services aux membres de les forces armées et leurs familles, ont prélevé du sang, organisé des volontaires et dispensé une formation sur la santé et la sécurité.
Éducation: Université Western Michigan, Florida State University (MS)
Ville natale: Saline, Michigan
Réalisations notables: Prix ​​du Cercle fondateur de la Junior League of Atlanta Isolene Campbell, YWCA Academy of Women Achievers (2012), présidente de la Junior League of Atlanta (2001-2002), fondatrice et première présidente de la section d'Atlanta de l'Executive Women's Golf Association ( 1992)
Pourquoi j'ai choisi ce travail: J'ai toujours été attiré par le service et la rétribution de ma communauté. C'est un privilège de représenter cet emblème mondial emblématique et d'aider les autres dans les pires moments.
---
marque Banta
Président et chef de la direction
Piedmont Park Conservancy
Mark Banta est président et chef de la direction de Piedmont Park Conservancy, une organisation financée par des donateurs qui améliore et préserve le parc en tant que ressource culturelle et récréative pour Atlanta. Avant Conservancy, Banta a été président de Klyde Warren Park et directeur général du Centennial Olympic Park pendant 16 ans, en commençant par son ouverture en 1996.
Éducation: Berry College
Ville natale: Comté de DeKalb non incorporé (maintenant Brookhaven, Géorgie)
Personne inspirante: Sa mère a encouragé l'amour en plein air: « Avec cinq enfants, la règle de maman était: » Si le soleil se lève, les enfants sont dehors. « 
---
Rodney D. Bullard
Vice-président de la responsabilité sociale des entreprises
Chick-fil-A
Directeur exécutif
Fondation Chick-fil-A
Rodney Bullard dirige la stratégie de participation communautaire, philanthropique et de développement durable en tant que vice-président des affaires communautaires pour Chick-fil-A et directeur exécutif de la Fondation Chick-fil-A. Bullard a précédemment été assistant du procureur américain. UU. Poursuivre des affaires criminelles complexes, pour lesquelles il a reçu le prix du directeur du ministère de la Justice. Bullard a sorti son premier livre, Les héros sont recherchés: pourquoi le monde a besoin de votre cœur pour vivre, en 2018.
Éducation: Académie de l'US Air Force UU., Université de Géorgie Terry College of Business (MBA), Duke University School of Law (JD)
Réalisations notables: Membre de la Maison Blanche travaillant à la NASA, liaison législative du Congrès au bureau du secrétaire de l'Air Force
Les meilleurs conseils reçus: Ne laissez jamais les attentes des autres limiter vos attentes pour vous-même.
Peu de gens savent: J'aime chanter. (Si je peux chanter ou non, c'est un sujet de débat).
L'endroit préféré à visiter à Atlanta: Le quartier de mon enfance à South DeKalb
---
Juliette Cohen
Directeur exécutif
Gardien de rivière Chattahoochee
Juliet Cohen a rejoint Chattahoochee Riverkeeper en 2008 en tant qu'avocate générale et est directrice exécutive depuis janvier 2015. Elle a précédemment travaillé comme avocate à la Cour d'appel des États-Unis pour le 11e circuit, en tant que gestionnaire de programme pour la Caroline du Sud. Plus qu'un projet de port de la Coastal Conservation League à Charleston, et pour l'organisation d'éducation environnementale Earth Force à Washington, DC
Éducation: Université de Miami, Université américaine Washington College of Law (JD)
Ville natale: San Juan, Porto Rico
Pourquoi j'ai choisi ce travail: J'ai grandi entouré et immergé dans des eaux tropicales vierges et des forêts tropicales humides et j'ai développé un amour et un respect pour le monde naturel.
Leçon apprise: Apprenez à comprendre comment les autres pensent et travaillent.
Liste de seaux: Je veux visiter tous les parcs nationaux.
Qui m'interpréterait dans un film biographique: Jessica Biel
---
Kathy Colbenson
Président et chef de la direction
CHRIS 180
Kathy Colbenson, thérapeute conjugale et familiale autorisée avec 40 ans d'expérience, est directrice générale de CHRIS 180 depuis 1987. Sous sa direction, CHRIS 180 a grandi pour inclure huit foyers de groupe, un programme permanent de logement avec services de soutien, un centre counseling, un service de programme communautaire complet conçu pour renforcer les familles, un centre pour les sans-abri pour les jeunes et les jeunes adultes, un programme d'adoption, un programme de sensibilisation communautaire et un logement communautaire, le centre At-Promise en partenariat avec le Atlanta Police Foundation et un institut de formation, qui se concentrent tous sur la santé comportementale, se remettent de l'impact des traumatismes infantiles et aident les gens à développer les compétences nécessaires à l'autosuffisance. CHRIS 180 a ouvert le premier programme de sensibilisation du Sud-Est pour les jeunes LGBTQ sans-abri, créé le premier programme de logement avec services de soutien dans l'État pour les jeunes sans-abri et les jeunes vieillissants à l'extérieur du foyer d'accueil, et a dirigé de nombreuses autres innovations de service pour les enfants et les familles dans tout l'État.
Éducation: Georgia State University, University of West Georgia (MA)
Réalisations notables: Atlanta Business Chronicle PDG le plus admiré (2019), Turknett Leadership Character Award (2013)
---
Thomas W. Dortch Jr.
Président national
100 hommes noirs d'Amérique
Thomas W. Dortch Jr. est un membre fondateur et président national de 100 Black Men of America, qui cherche à influencer positivement la vie des jeunes du centre-ville et à améliorer les communautés à risque. Dortch a dirigé l'expansion de son programme de mentorat vers plus de 125 000 jeunes et a augmenté l'organisation de 43 à 102 chapitres. En tant qu'entrepreneur, il occupe d'autres postes, tels que président et chef de la direction d'Atlanta Transportation Systems et de la société de conseil TWD, et président de Lancor Parking.
Éducation: Université d'État de Fort Valley, Clark Atlanta University (MA)
Réalisations notables: Florida Trustee A&M University et Clark Atlanta University, président des conseils d'administration de la Fulton-DeKalb Hospital Authority et de la Alumni Hall of Fame Foundation du Black National College
Personne inspirante: Mon père, Thomas W. Dortch Sr.
Le défi le plus difficile: Vaincre l'un des cancers les plus meurtriers documentés
Talent caché: Je mélange des vins.
Ce que je dirais à un récent diplômé: Les vrais leaders ne recherchent pas d'adeptes, ils les inspirent.
---
Curley Dossman Jr.
président
Fondation Géorgie-Pacifique
Président de la Georgia-Pacific Foundation depuis 1994, Curley Dossman Jr. dirige le programme de dons de bienfaisance de l'organisation, qui se concentre sur quatre domaines: l'éducation, l'environnement, l'enrichissement et l'esprit d'entreprise. Il supervise également la Géorgie.
Efforts pour les affaires communautaires du Pacifique, y compris les secours nationaux en cas de catastrophe Auparavant, Dossman a passé une décennie en tant que vice-président d'État aux affaires gouvernementales pour AT&T.
Éducation: Morehouse College, Faculté de droit de l'Université de Washington (JD)
Ville natale: Ville Platte, Louisiane
Réalisations notables: Il a soutenu le rôle de leader de Georgia-Pacific dans l'obtention de fonds pour la restauration de l'église baptiste Ebenezer, ancien président du conseil d'administration de 100 Black Men of America
Peu de gens savent: J'ai un diplôme en droit.
Loisirs: Voyage, golf
Livre préféré: La signature par John Grisham
---
George A. Dusenbury IV
Directeur d'État, Géorgie et Alabama
Fiducie pour les terres publiques
En tant que directeur d'État de la Géorgie pour le Trust for Public Land, George Dusenbury supervise le travail de l'organisation sur les parcs urbains, les infrastructures vertes et la rivière Chattahoochee. TPL s'associe à la ville d'Atlanta pour construire le parc Rodney Cook Sr. de 16 acres à Vine City et travaille avec la Commission régionale d'Atlanta, le comté de Cobb et la ville d'Atlanta pour créer un plan directeur pour un Tronçon de 100 miles de la rivière Chattahoochee de Buford Dam à Chattahoochee Bend State Park. En novembre, il a été élu membre de la Commission de la ville de Decatur.
Éducation: Cornell University, Emory University Law School (JD)
Postes précédents: Commissaire du Atlanta Parks and Recreation Department, directeur exécutif de Park Pride, directeur législatif et directeur de district du membre du Congrès John Lewis
Les meilleurs conseils reçus: Gêner
Personne inspirante: Membre du Congrès John Lewis
Talent caché: J'aime le rap freestyle devant ma famille (même si seule ma femme semble en profiter).
Livre préféré: Un sorcier de Terramar par Ursula K. Le Guin
---
David Edwards
PDG
Communautés spécialement conçues
David Edwards possède une vaste expérience dans les secteurs public, privé et sans but lucratif qui travaillent sur des initiatives innovantes qui répondent à certains des plus grands défis auxquels sont confrontées les villes du monde entier. En tant que PDG, il est chargé d'augmenter le nombre de communautés construites à des fins dans tout le pays et de veiller à ce qu'elles fournissent des résultats transformateurs pour les familles et les enfants. Auparavant, Edwards était responsable des appels d'offres mondiaux pour le programme IBM Smarter Cities et a travaillé pendant huit ans en tant que conseiller principal en politiques auprès du maire d'Atlanta, Shirley Franklin.
Éducation: Franklin & Marshall College, Duke University (MA)
Leçon apprise: Quand elle a travaillé pour Shirley Franklin, elle a pris des décisions comme si elle ne se souciait pas d'être réélue. Il l'a rendu pare-balles.
Livre préféré: La couleur de la loi: une histoire oubliée de la façon dont notre gouvernement a séparé l'Amérique par Richard Rothstein
Ce que je dirais à mon moi de 18 ans: Essayez de mener une vie intéressante.
Qui m'interpréterait dans un film biographique: La jeune version de Gary Busey
---
David Eidson
Président et chef de la direction
Coxe Curry and Associates
David Eidson est président et chef de la direction de Coxe Curry & Associates, une société de conseil en collecte de fonds qui travaille avec de grandes institutions locales, notamment la Bobby Jones Golf Course Foundation, Children's Healthcare of Atlanta, Grady Health Foundation, Trees Atlanta et le YMCA de Métro d'Atlanta. Il a rejoint l'organisation en 2012 après 27 ans dans le secteur financier; Eidson était auparavant président et chef de la direction de la filiale SunTrust RidgeWorth Capital Management, où il a travaillé avec des conseils sans but lucratif et des comités des finances pour superviser la gestion des actifs investis de ses organisations.
Éducation: Université d'Auburn
Ville natale: Birmingham, Alabama
Pourquoi j'ai choisi ce travail: Les 27 premières années de ma carrière professionnelle, j'ai travaillé dans différentes parties de l'organisation SunTrust et ils m'ont présenté très tôt dans ma carrière dans la communauté à but non lucratif. SunTrust m'a encouragé à participer à des postes de direction au sein de divers conseils et comités à but non lucratif. Cette exposition à ces organisations a créé le désir d'être plus impliqué et j'ai décidé que je voulais transformer ma vocation pour le monde associatif en ma vocation.
---
Franco Fernandez
Vice-président senior
Fondation de la famille Arthur M. Blank
Frank Fernandez a rejoint la Blank Foundation en 2014 pour diriger le Westside Neighbourhood Prosperity Fund, un programme conçu pour contribuer à la revitalisation de Vine City, English Avenue, Castleberry Hill et des quartiers adjacents. Il soutient également les efforts de la fondation en matière de dons mondiaux, d'accès à la santé et au développement communautaire. Expert en logement, en transport et en développement économique, Fernández a été pendant huit ans directeur exécutif de Green Doors, un groupe à but non lucratif voué à transformer la vie et les quartiers des personnes dans le besoin dans la grande région d'Austin. Il a travaillé d'arrache-pied pour aider à créer des solutions de logement dans toute la gamme des revenus.
Éducation: Université Harvard, Université du Texas à Austin LBJ School of Public Affairs (MPA)
Premier emploi: Paysagiste de mon lycée pour payer les frais de scolarité
Loisirs: Lire, regarder du sport, faire de la randonnée
Destination de voyage préférée: La Sagrada Familia à Barcelone
Liste de seaux: Randonnée Le Camino de Santiago en Espagne
---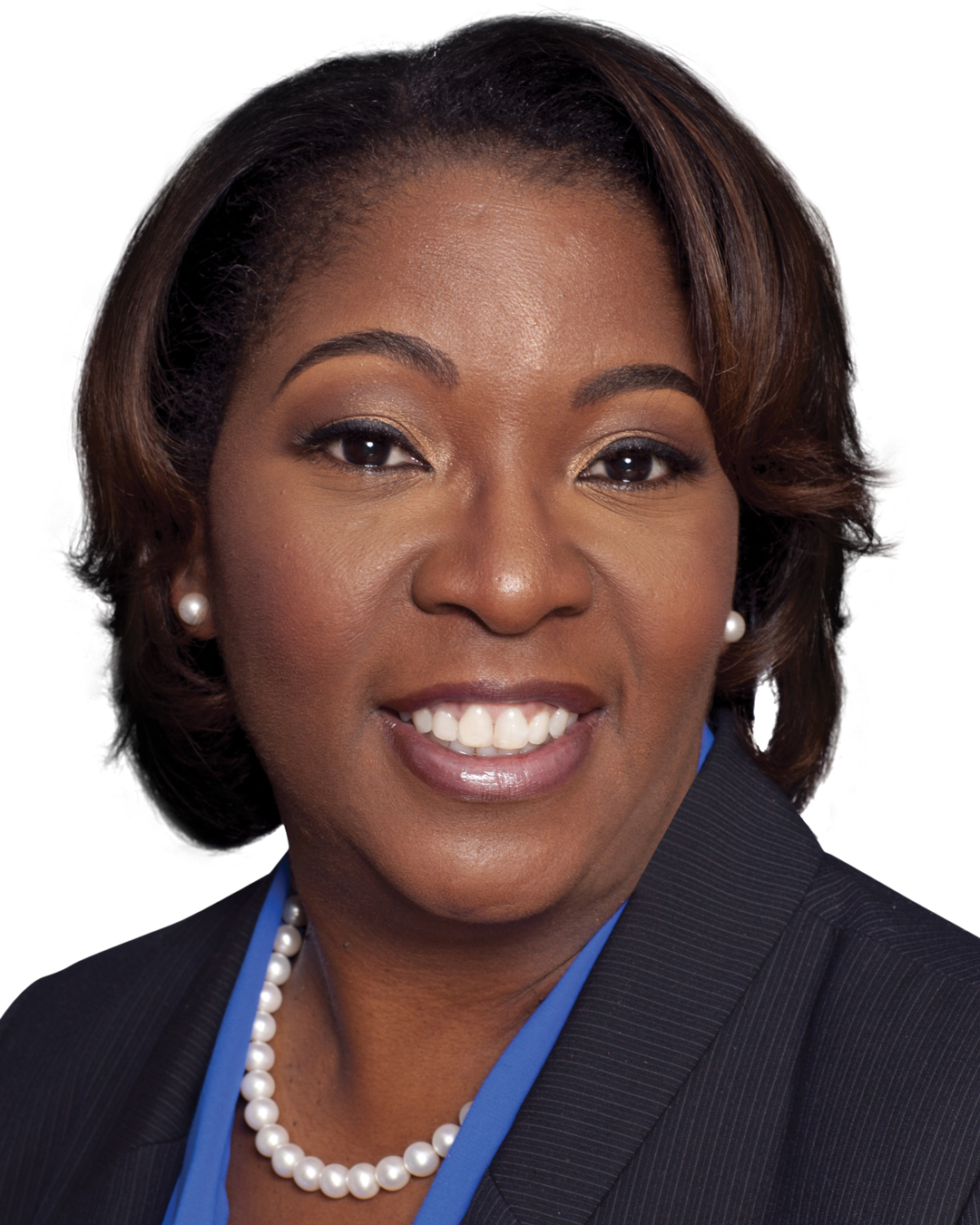 Lisa Y. Gordon
Président et chef de la direction
Atlanta Habitat pour l'humanité
Peu de temps après avoir rejoint Atlanta Habitat pour l'humanité en juillet 2015, Lisa Gordon a défini une nouvelle direction pour le constructeur de maisons à but non lucratif afin de devenir un catalyseur pour la revitalisation holistique du quartier. Atlanta Habitat se concentre sur l'augmentation de l'accession à la propriété, l'investissement dans des quartiers spécifiques et le renforcement des capacités pour préserver les options de qualité pour le logement abordable à Atlanta. Auparavant, Gordon était vice-président et chef de l'exploitation d'Atlanta BeltLine et membre du cabinet dans l'administration de l'ancien maire d'Atlanta Shirley Franklin.
Éducation: Georgetown University, Syracuse University (MPA), Nova Southeastern University (MAcc)
Réalisations notables: YWCA of Greater Atlanta Academy of Women Achievers (2017), membre de la National Academy of Public Administration (2016)
Les meilleurs conseils reçus: Du maire Shirley Franklin: «L'auto-préservation est la première règle. Si vous ne vous sauvez pas, vous ne pouvez pas aider les autres. « 
Peu de gens savent: J'ai publié un livre sur le mariage et les relations.
---
F. Sheffield Sain
Président et chef de la direction
Atlanta History Center
F. Sheffield Hale est devenu président et chef de la direction du Atlanta History Center en 2012. Auparavant, il était avocat principal pour l'American Cancer Society et associé chez Kilpatrick Townsend & Stockton, où il pratiquait le droit des sociétés. Originaire d'Atlanta, Hale est membre du National Trust for Historic Preservation, du Fox Theatre, de la Buckhead Coalition et de l'Atlanta Convention and Visitors Bureau. Il a été président du Georgia Trust for Historic Preservation, du Atlanta History Center et de la Judicial Nomination Commission of Georgia.
Éducation: Université de Géorgie, faculté de droit de l'Université de Virginie (JD)
Réalisations notables: Buckhead Business Association Sam Massell Bullish on Buckhead Award (2015), Georgia Trust for Historic Preservation Mary Gregory Jewett Award for Lifetime Preservation Service (2014), State Bar of Georgia Justice Robert Benham Award for Community Service (2001)
Premier emploi: Employé chez Brookwood Hardware
Les meilleurs conseils reçus: Ce sont les 5 derniers pour cent qui comptent.
Livre préféré: Une confédération d'ânes par John Kennedy Toole
---
Miguel Halicki
Directeur exécutif
Fierté du parc
En tant que directeur exécutif depuis 2013, Michael Halicki dirige la collecte de fonds, les relations publiques et le développement de programmes à Park Pride, une organisation à but non lucratif qui travaille avec les quartiers et les groupes communautaires pour améliorer les parcs et les espaces verts à Atlanta et dans le comté. de DeKalb. Halicki était auparavant le premier directeur des opérations de Southface, qui fait la promotion du développement durable et des pratiques de construction écologique.
Éducation: Indiana University, Georgia State University (MPA)
Réalisations notables: Diplômé du Georgia Institute for Environmental Leadership (2013) et du Regional Leadership Institute de la Commission régionale d'Atlanta (2009)
Pourquoi j'ai choisi ce travail: Je me soucie beaucoup de notre ville et du rôle que les parcs peuvent jouer pour renforcer les quartiers et les collectivités. Les quartiers sans parcs ne sont pas des quartiers, ce ne sont que des maisons.
Premier emploi: Gavroche
Les meilleurs conseils reçus: Les gens ne se soucient pas de ce que vous savez à moins qu'ils ne sachent que vous vous souciez.
Qui m'interpréterait dans un film biographique: Ed Helms
---
Paul Russell Hardin
président
Fondation Robert W. Woodruff
Russ Hardin dirige un large éventail de dons de bienfaisance en tant que président de la Fondation Robert W. Woodruff, de la Fondation Joseph B. Whitehead, de la Fondation Lettie Pate Evans et de la Fondation Lettie Pate Whitehead. Avec des actifs combinés de plus de 6,7 milliards de dollars fin 2018, les fondations soutiennent principalement des organisations de la région métropolitaine d'Atlanta. Ils ont été créés par Robert W. Woodruff, philanthrope et ancien président de Coca-Cola Co., et la famille de Joseph B. Whitehead, l'un des embouteilleurs originaux de Coca-Cola.
Éducation: Université de Virginie, faculté de droit de l'Université Duke (JD)
Membres du conseil d'administration: Northwestern Mutual Life Insurance Co., Genuine Parts Co., SunTrust Bank Atlanta Advisory Council, Commerce Club
Pourquoi j'ai choisi ce travail: Opportunité d'impact
Premier emploi: Gavroche
Ce que je dirais à un récent diplômé: Travaillez sur quelque chose que vous aimez.
L'endroit préféré à visiter à Atlanta: SunTrust Park
---
Clyde A. Higgs
Président et chef de la direction
Atlanta BeltLine
Como presidente y CEO de Atlanta BeltLine desde 2019, Clyde A. Higgs lidera el equipo ejecutivo en la supervisión del diseño y construcción de tránsito, senderos y parques, además de viviendas asequibles, desarrollo económico, bienes raíces, asuntos externos y adquisiciones. Higgs se unió a la organización BeltLine en 2015 como director de operaciones; anteriormente se desempeñó como vicepresidente ejecutivo de un esfuerzo colaborativo de revitalización y desarrollo económico multimillonario dirigido por el estado de Carolina del Norte y el desarrollador inmobiliario Castle & Cooke. Tiene 20 años de experiencia en desarrollo económico, bienes raíces, propiedad intelectual, tecnología, planificación estratégica, diseño, desarrollo inmobiliario, subvenciones y financiación de donantes, relaciones gubernamentales e innovación urbana.
Educación: Universidad del Sur de Alabama, Universidad de East Carolina (MPA)
Primer trabajo: Obrero camaronero
Talento oculto: Campeón de ping-pong!
Logro notable: Nombrado por el gobernador de Texas, Rick Perry, para el Fondo de empresas de tecnología emergente de Texas para empresas en etapa inicial que trabajan en innovaciones en los campos de biotecnología, atención médica, energía y tecnología de la información.
---
Nancy A. Escama Johnson
Presidente y CEO
Liga urbana de mayor Atlanta
Nancy Flake Johnson regresó a Atlanta desde Detroit en 2008 para convertirse en presidenta y directora ejecutiva de la Urban League of Greater Atlanta y comprometer su pasión por promover el desarrollo económico y la equidad al empoderar a los jóvenes, adultos y familias afroamericanos. Al crear asociaciones, Johnson aumentó el impacto de la Liga en la vivienda, la educación, el desarrollo empresarial y el empleo en comunidades subrepresentadas. Comenzó su carrera como contadora y fue la primera mujer en dirigir el Centro de Desarrollo de Pequeñas Empresas de la Universidad de Howard.
Educación: Universidad de Howard, Universidad de DePaul (MS)
Pueblo natal: Detroit, Michigan
Logros notables: National Urban League Woman of Empowerment (2017), Atlanta Business League Most Influential Women of Atlanta (2012-2018), Operation PUSH Community Empowerment Award. Creó y organizó una serie de televisión pública con empresarios minoritarios exitosos.
Persona inspiradora: Martin Luther King hijo.
---
Arrendajo Kaiman
presidente
La Fundación Marcus
Como presidente de la Fundación Marcus, el papel de Jay Kaiman es facilitar la visión filantrópica de Bernie Marcus, cofundador de Home Depot. La fundación enfoca sus donaciones en niños, investigación médica, libre empresa, Israel y causas judías. Kaiman se unió a la fundación en 2002. Se mudó a Atlanta en 1996 para convertirse en director del sudeste de la Liga Anti-Difamación.
Educación: Universidad de Florida
Pueblo natal: Pensacola, Florida
Logro notable: Liga Anti-Difamación Premio Milton A. Senn a la Excelencia Profesional (1999)
Por qué elegí este trabajo: Inspirado por la oportunidad de tener un impacto en hacer una diferencia en la vida de las personas, cumpliendo con la agenda empresarial establecida por Bernie Marcus. Servir en esta capacidad es un honor y una verdadera aventura: abordar los problemas con ideas y soluciones creativas.
Pocas personas saben: Colecciono relojes de arena. El tiempo es nuestro tesoro más preciado.
El desafío más difícil: Balance de vida
Lo que le diría a un recién graduado: No culpes a tus jefes. No siempre es su culpa.
---
Dena Kimball
Director ejecutivo
El Fondo Kendeda
As executive director of the Kendeda Fund, Dena Kimball leads a philanthropic organization that seeks to empower communities to solve their problems, particularly by supporting underrepresented voices and leaders willing to challenge conventional thinking. She also oversees the fund's Girls' Rights program, which aims to empower girls worldwide. Kimball previously served as vice president of network support for Teach for All and vice president of alumni affairs and deputy vice president of admissions for Teach for America.
Education: Emory University, Harvard University Kennedy School of Government (MPP)
---
Raymond B. Rey
President and CEO
Zoo Atlanta
In 2010, Raymond King became president and CEO of Zoo Atlanta, the city's oldest cultural institution and one of its largest. During his tenure, King has grown attendance from 675,000 to 1 million annually, and led the institution in raising more than $63 million in philanthropic support to modernize the facilities—more than was raised cumulatively in the past 25 years. King previously spent 22 years with SunTrust Banks, most recently as senior vice president for community affairs in Atlanta, and has chaired and served on numerous boards.
Education: Georgia Tech
Notable achievements: United Way Chairman's Award (2009), Woodruff Arts Center Charles R. Yates Award for Outstanding Service (2003)
---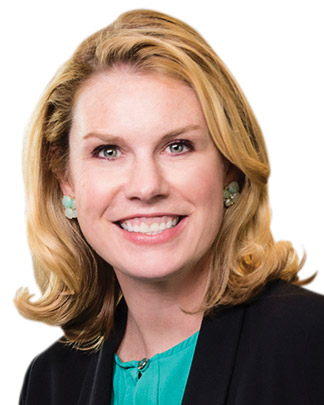 Lauren Koontz
President and CEO
YMCA of Metro Atlanta
The first woman president and CEO in the history of the YMCA of Metro Atlanta, Lauren Koontz leads the organization's efforts to ensure that all people—especially children—experience an equal opportunity to fully reach their potential. She works to make the YMCA a best-in-class provider of education, wellness, and youth development programs designed to strengthen Atlanta communities. Koontz joined the organization in 2012 as its chief development officer and became executive vice president in 2016. Previously she served in leadership roles at Coxe Curry & Associates, Emory University School of Medicine, Mount Vernon Presbyterian School, and the Leukemia & Lymphoma Society.
Education: University of Georgia, Georgia State University Robinson College of Business (MBA)
Hometown: Saint Simons Island, Georgia
Notable achievement: 2016 recipient of the YMCA's highest honor: the "Sully" Award, named for Thomas Sullivan, YMCA's founder in the U.S.
Favorite book: The CEO Next Door: The Four Behaviors That Transform Ordinary People into World-Class Leaders by Elena L. Botelho and Kim R. Powell
---
Milton James Little Jr.
presidente
United Way of Greater Atlanta
Milton J. Little Jr. became the first African American president of United Way of Greater Atlanta in 2007. In that role, he's helped raise more than half a billion dollars for local community needs and redirected the organization's focus to increasing the well-being of the region's children. Before joining United Way, Little served as chief operating officer and interim president of the National Urban League. He serves on many board and advisory groups, including the Southern Education Foundation and the J.W. Fanning Institute at the University of Georgia.
Education: Morehouse College, Columbia University (MA)
Hometown: Roosevelt, New York
First job: Busboy at Jones Beach State Park, Long Island, New York
Why I chose this work: To live a life of service in honor of my parents, who taught me the value of making a difference in the lives of others.
Few people know: I've studied Eagle Claw kung fu and the Israeli fighting style Krav Maga for many years and I meditate.
---
Rohit Malhotra
Founder and Executive Director
Center for Civic Innovation
Rohit Malhotra is the founder and executive director of the Center for Civic Innovation, which seeks to eliminate inequality by empowering people to design public policy from the ground up. With a background in social entrepreneurship, digital communication, open data, and community organizing, Malhotra was an Ash Innovation Fellow in the Obama White House's Office of Management and Budget, working on social impact bonds and pay for performance. In 2015 he became the youngest member in recent history on the board of the Metro Atlanta Chamber and was awarded the prestigious Echoing Green Global Fellowship.
Education: Emory University, Harvard University Kennedy School of Government (MA)
Hometown: Atlanta, Georgia
Why I chose this work: I chose to work at the intersection of public policy and finance because I believe that our city needs more effective solutions to address widening inequality in Atlanta. Inequality disproportionately impacts people who share skin color and a story with my family, and like my family, I love my city too much not to fight for it.
Best advice received: Call your mom.
---
Eduardo Martinez
presidente
The UPS Foundation
Chief Diversity and Inclusion Officer
United Parcel Service
As president of the UPS Foundation and UPS's chief diversity and inclusion officer, Ed Martinez is responsible for the operations and management of UPS's global philanthropic, employee engagement, corporate relations, and diversity and inclusion programs. Martinez also represents UPS on the World Economic Forum's Global Agenda Council on Humanitarian Response and serves as UPS executive liaison to the Council of Independent Colleges. He is a member of the corporate advisory board of UnidosUS, corporate liaison to the Points of Light's Corporate Service Council, and a member of the board of directors of the International Association for Volunteer Effort and chair of its Global Corporate Volunteer Council. He is also cochair of the National Academy of Sciences Resilient America program. Martinez is a member of the American Bar Association, Florida Bar, and Hispanic National Bar Association.
Education: University of Miami, Nova Southeastern University (JD)
---
María Pat Matheson
President and CEO
Atlanta Botanical Garden
Its leader since 2002, Mary Pat Matheson has built the membership of the Atlanta Botanical Garden to more than 40,000. She spearheaded a $55 million capital campaign, completed in 2012, that doubled the garden to 30 acres and added a visitor center, parking facility, canopy walk, and edible garden. A more recent $50 million campaign provided other enhancements, including a new restaurant and renovated children's garden. Matheson was also responsible for the development of a 185-acre satellite garden in Gainesville.
Education: University of Utah (EMPA)
Why I chose this work: The job really chose me when a colleague of my husband's called one day to say there was a position for a horticulturist at a new botanical garden. I got the job and was hooked forever.
Notable achievements: American Horticultural Society Professional of the Year (2005), Public Broadcasting Atlanta Lexus Leader of the Arts. Past president of the American Public Gardens Association. Responsible for introducing Atlanta to the work of internationally acclaimed artists such as Dale Chihuly, Henry Moore, and Niki de Saint Phalle through garden exhibitions.
---
Edwin McBrayer
Executive Director
PATH Foundation
PATH Foundation executive director Ed McBrayer formed the organization with two friends who decided, on a 1991 cycling trip to Stone Mountain, that Atlanta needed more safe, enjoyable places to ride, walk, run, or skate. PATH's network now encompasses more than 270 miles of interlinking trails, including the Silver Comet Trail. McBrayer, an aerospace engineer, previously worked on NASA's Skylab space station project and as a homebuilder.
Education: Georgia Tech
Toughest challenge: Graduating from Georgia Tech when you're not so smart
Hidden talent: Instrument-rated pilot
Hobbies: Teaching cycle classes
What I'd tell a recent graduate: Enjoy being your age. Every age has its own rewards.
Bucket list: A monthlong trip in an RV to places I've never been
---
Penelope McPhee
President and Director
Arthur M. Blank Family Foundation
As its president, Penelope McPhee directs the Arthur M. Blank Family Foundation's focus on fostering opportunities for children and youth and enhancing the quality of life in Atlanta and beyond. One of the largest family foundations in the region, the Blank Foundation has made grants totaling nearly $350 million since its formation in 1995. Previously McPhee led the grant-making programs for the Knight Foundation in Miami. In her career as a television producer, she won five Emmys.
Education: Wellesley College, Columbia University (MS)
Hometown: Louisville, Kentucky
Notable achievements: Author of text for the pictorial histories Martin Luther King Jr.: A Documentary: Montgomery to Memphis (1976) and King Remembered (1986)
Why I chose this work: Tikkun olam—to repair the world
Best advice received: At age nine or 10, when I couldn't sleep because I was worried about an unfinished school assignment, I woke my mom in the middle of the night and she said, "If something is keeping you awake, get out of bed and take care of it."
---
Carol R. Naughton
presidente
Purpose Built Communities
Carol Naughton is president of Purpose Built Communities, a nonprofit dedicated to breaking the cycle of poverty in urban neighborhoods nationwide. She previously served as executive director of the East Lake Foundation and general counsel for the Atlanta Housing Authority, where she played an instrumental role in revitalizing traditional public housing communities into economically viable, self-sustaining, mixed-income communities. Naughton was a key member of the leadership team that transformed AHA into a national leader in community development.
Education: Colgate University, Emory University School of Law (JD)
First job: Camp counselor at Tawasentha Park in New York
Best advice received: When someone offers to help, let them.
Favorite book: To Kill a Mockingbird by Harper Lee
Bucket list: Alaska
---
Michelle Nunn
President and CEO
CARE USA
Michelle Nunn joined CARE USA as president and CEO in 2015, introducing an ambitious strategy to reach 200 million people by 2020. Nunn has devoted her career to public service, cofounding the volunteer-mobilization organization Hands On Atlanta, growing it into a national network, and overseeing its merger with the Points of Light Foundation. She served as CEO of the resultant organization, Points of Light—the world's largest dedicated to volunteer service—from 2007 to 2013.
Education: University of Virginia, Harvard University (MPA)
First job: Park ranger. I operated the elevator of the Washington Monument one summer!
Toughest challenge: Entering into the political arena in my run for U.S. Senate in 2014 was the hardest thing I have ever done. And it was awfully tough to lose. Fortunately, I had family and friends to lift me up and put things in perspective.
Hidden talent: I am still pretty good at basketball and can sometimes beat my 15-year-old in H-O-R-S-E!
---
Keith T. Parker
President and CEO
Goodwill of North Georgia
Keith T. Parker is president and CEO of Goodwill of North Georgia, one of the largest nonprofit organizations in the Southeast. It spans a 45-county territory, operating 60 stores, 58 donation centers, and 13 career centers. Store revenue enables Goodwill to connect tens of thousands of North Georgians to jobs every year. Before joining Goodwill in 2017, Parker served as CEO of transit systems in several cities, including San Antonio, Charlotte, and, most recently, Atlanta.
Education: Virginia Commonwealth University (MURP), University of Richmond (MBA)
Notable achievements: Member of the Department of Homeland Security's National Infrastructure Advisory Council since 2016, American Public Transportation Association Outstanding Public Transportation Manager (2015), Texas CEO of the Year (2011 and 2012)
Why I chose this work: I love the purity of Goodwill's mission to put people to work. Nothing changes a person's life more than finding sustainable employment.
First job: Cutting grass
Favorite pastime: Playing with my five-year-old son
---
María Ann Peters
CEO
The Carter Center
Mary Ann Peters joined the Carter Center as CEO in 2014, overseeing a global workforce in the implementation of projects in global health, conflict resolution, democracy, and human rights. Previously she was provost of the U.S. Naval War College and dean of academics at the College of International and Security Studies at the George C. Marshall European Center for Security Studies in Germany. A career diplomat, she served as U.S. ambassador to Bangladesh from 2000 to 2003.
Education: Santa Clara University, Johns Hopkins School of Advanced International Studies (MA)
Why I chose this work: Who could resist working for an organization that embodies commitment to human rights, compassion for those less fortunate, and the determination to help the poorest people improve their own lives?
First job: Blowing up helium balloons at the zoo in Grand Rapids
Favorite Atlanta place to visit: The Flying Biscuit Cafe for breakfast
Bucket list: A really good view of the northern lights
---
Alicia Philipp
presidente
Community Foundation for Greater Atlanta
When Alicia Philipp joined the Community Foundation for Greater Atlanta in 1977, the philanthropic anchor institution had $7 million in assets. Today, with $1.1 billion under management, it provides grants to organizations in 23 counties with the goal of strengthening the Atlanta region. Philipp leads a team focused on providing quality services to donors and innovative leadership on community issues.
Education: Emory University, Georgia State University (MBA)
Why I chose this work: It chose me! I was in the right place at the right time. I never imagined back then that this would become my life's work, but looking back I wouldn't change a thing.
First job: The one I still have!
Few people know: I have completed three sprint triathlons.
Inspiring person: Longtime civic leader Dan Sweat
Favorite TV show: Grace and Frankie
---
Andrea Pinabell
presidente
Southface Institute
As president, Andrea Pinabell is responsible for the strategy, management, and growth of the Southface Institute, a nonprofit leader in sustainable advocacy, building, planning, and operations across the U.S. Before joining Southface in 2017 she served as a vice president of global citizenship at Starwood Hotels & Resorts Worldwide. With 25 years of experience in sustainable business and operations, Pinabell has also worked for the Home Depot Foundation as director of its Sustainable Cities Institute and program manager of sustainable community development.
Education: Universidad del Estado de Iowa
Board memberships: 2030 Districts, Institute for Georgia Environmental Leadership, Center for Responsible Travel
---
Jennifer Pipa
CEO, Georgia Region
American Red Cross
As CEO of the American Red Cross in Georgia, Jennifer Pipa oversees the execution of the humanitarian organization's mission across the state. In fiscal year 2019, under Pipa's leadership, the Georgia Red Cross helped 14,000 people following home fires and other disasters, installed more than 11,000 free smoke alarms, and collected more than 200,000 units of blood. Pipa began her Red Cross career in 2004 as a volunteer; she became a paid staffer shortly after leading a service center that aided Hurricane Katrina evacuees in Raleigh. Before coming to Georgia in 2019, Pipa was regional executive of the Red Cross of Central Florida.
Education: North Carolina State University
Hometown: Raleigh, North Carolina
Notable achievements: Raising an incredibly smart and kind daughter, Madison. Testifying before the Senate Commerce Committee in 2018.
First job: Waitress at Outback Steakhouse
Toughest challenge: Supporting a Red Cross shelter with no water, no power, and no communications
---
Helen Smith Prix
presidente
The Coca-Cola Foundation
Vice President, Global Community Affairs
The Coca-Cola Co.
Helen Smith Price is vice president of global community affairs for the Coca-Cola Co. and president of the Coca-Cola Foundation, which has awarded more than $1 billion in grants to support sustainable community initiatives around the world since its inception in 1984. Price was previously the foundation's executive director; she came to the Coca-Cola Co. in 1993 as corporate external affairs director. She's licensed as a certified public accountant in Georgia.
Education: Spelman College, Clark Atlanta University (MBA)
Hometown: Atlanta, Georgia
---
Jonathan T.M. Reckford
CEO
Habitat for Humanity International
Under the leadership of CEO Jonathan T.M. Reckford, Habitat for Humanity International has greatly expanded its impact, serving 125,000 individuals annually when he arrived in 2005 and 3.5 million per year in 2017. Before coming to Habitat, Reckford was executive pastor at Christ Presbyterian Church near Minneapolis. He spent much of his earlier career in executive and managerial positions at for-profit companies including Goldman Sachs, Marriott, Walt Disney, and Best Buy.
Education: University of North Carolina at Chapel Hill, Stanford Graduate School of Business (MBA)
Notable achievements: Member of the board of the Federal Reserve Bank of Atlanta, the Council on Foreign Relations, and the World Economic Forum's Urban Steering Committee; author of the book Creating a Habitat for Humanity: No Hands but Yours
Why I chose this work: I believe that a safe, decent, affordable home is the foundation for a better life for a family.
First job: Delivering the Chapel Hill newspaper beginning in fifth grade
---
Gary M. Reedy
CEO
American Cancer Society
As CEO of the American Cancer Society, Gary Reedy oversees more than 4,700 employees and 1.5 million volunteers, and is working to double the organization's annual research funding, to $240 million, by 2021; ACS already runs the country's largest nonprofit cancer research program. Before becoming CEO in 2015, Reedy was a longtime volunteer leader at ACS. He spent 37 years in healthcare business and advocacy, most recently as worldwide vice president of governmental affairs and policy at Johnson & Johnson.
Education: Emory & Henry College
First job: Newspaper delivery boy
Hidden talent: I write right-handed and play sports left-handed.
What I'd tell a recent graduate: Always follow your passion.
Favorite Atlanta place to visit: Centennial Olympic Park—a reminder to always be Olympian in our efforts to eliminate cancer
---
James H. Reese
President and CEO
Atlanta Mission
Atlanta Mission president and CEO James Reese considers it a privilege to see lives altered every day, and witness people coming off the streets, asking for help, and finding their way out of homelessness and into a new life. Prior to Atlanta Mission, he was CEO of Randstad North America, chief operating officer of the Honey Baked Ham Co. and CCCi, and division vice president of Frito-Lay. He also managed General Foods' Maxwell House Coffee plant and cofounded First Coast Manufacturing Association, which today includes more than 300 Florida manufacturers. Reese is a board member of the Chick-
fil-A Foundation, D&W Fine Pack, and Matchstic; he's chair of the Association of Gospel Rescue Missions and a past member of the board of the American Staffing Association.
Education: Western Michigan University
Notable achievements: Rebranding of 70-year-old organization to Atlanta Mission, capital expansion at Atlanta Mission's facility (Potter's House), acquisition of Atlanta Day Shelter for Women and Children, execution of a new client-focused services model
First job: Collection Agency
---
Jill Savitt
President and CEO
National Center for Civil and Human Rights
In January 2019, Jill Savitt was named CEO of the National Center for Civil and Human Rights. A longtime human rights advocate with special expertise in genocide prevention, she was formerly acting director of the Simon-Skjodt Center for the Prevention of Genocide at the United States Holocaust Memorial Museum in Washington, D.C. She also curated the exhibit on global human rights at the CCHR, while consulting with other organizations such as Human Rights Watch, Human Rights First, Freedom House, and Physicians for Human Rights. In 2007, Savitt founded and directed Dream for Darfur, which successfully pressed the Chinese government to change its policies on Sudan in the lead-up to the 2008 Beijing Olympics.
Education: Yale University
---
Laura Turner Seydel
Chairperson
Captain Planet Foundation
Laura Turner Seydel, an environmental advocate and eco-living expert, is chairperson of the Captain Planet Foundation, which seeks to inspire and empower generations of environmentally aware children. She cofounded and is board chair of Mothers and Others for Clean Air and cofounded Chattahoochee Riverkeeper. As a director of the Environmental Working Group, she works to limit toxic chemicals in food, air, water, and consumer products. Seydel also serves on the boards of her family's foundations, including the Turner Foundation.
Education: Oglethorpe University
Hometown: Atlanta, Georgia
Why I chose this work: I believe it is our moral responsibility to protect the natural systems that support all life—our water, air, biodiversity, and land. We must create a sustainable and healthy future for our children and future generations.
Hobbies: Horseback riding, travel
Favorite books: Drawdown: The Most Comprehensive Plan Ever Proposed to Reverse Global Warming, edited by Paul Hawken, and Last Child in the Woods: Saving Our Children from Nature-Deficit Disorder by Richard Louv
---
Lain Shakespeare
Corporate Citizenship Director
Mailchimp
As Mailchimp's director of corporate citizenship, Lain Shakespeare leads a program that now invests $2 million a year in the Atlanta community. Another of Shakespeare's initiatives, Mailchimp Community College, is a partnership with the Community Foundation for Greater Atlanta that connects employees with civic leaders with the aim of fostering greater equity. A native of Decatur, Shakespeare was formerly executive director of the Wren's Nest, dedicated to the legacy of his great-great-great-grandfather, the folklorist Joel Chandler Harris.
Hometown: Kenyon College
First job: Summer-league swim coach at Cherokee Town Club
Favorite book: Absalom, Absalom! by William Faulkner
Favorite travel destination: Taking Amtrak to New Orleans
Who'd play me in a biopic: Robert Redford 40 years ago, or present-day Tilda Swinton
---
Steve Stirling
President and CEO
MAP International
As president and CEO of MAP International since 2014, Steve Stirling helps provide life-saving medicine to 14 million people around the world each year. His passion is personal: As an infant in South Korea, he contracted polio, which could have been prevented by a vaccine. He previously worked for pharmaceutical firms including Johnson & Johnson and American Home Products, and for nonprofits World Vision, Heifer International, and ChildFund International. Stirling's autobiography, The Crutch of Success: From Polio to Purpose, Bringing Health & Hope to the World, was published in 2019.
Education: Cornell University, Northwestern University Kellogg School of Management (MBA)
Why I chose this work: I transitioned from the corporate world to nonprofits in order to be a voice for voiceless children who need help in life.
Best advice received: All things are possible.
Toughest challenge: Overcoming obstacles related to having polio
Few people know: I took a dog-mushing class at the University of Alaska.
---
Cati Diamond Stone
Executive Director
Susan G. Komen Greater Atlanta
Cati Diamond Stone is the executive director of Susan G. Komen Greater Atlanta, one of the largest Komen affiliates in the U.S. She joined in 2013, three years after being diagnosed with stage 3 breast cancer. Under Stone's leadership, Komen Atlanta has grown to serve more than 3 million people and was named Komen Affiliate of the Year in 2015. Previously a litigation attorney, she changed careers after learning that a drug that made her survival possible was funded by Komen.
Education: University of Southern Mississippi, University of Alabama School of Law (JD)
Hometown: Guntersville, Alabama
Notable achievements: Ford Motor Company Warriors in Pink Model of Courage (2014 to present), WNBA Atlanta Dream Inspiring Woman Award (2014)
First job: Waitress at the Chicken Shack in my hometown
Best advice received: From a wise friend: "Be bold in the care of yourself."
What I'd tell a recent graduate: When it comes to your career, don't follow the money. Follow your heart.
---
Jason Ulseth
Riverkeeper
Chattahoochee Riverkeeper
A Georgia native who grew up fishing and boating on the Chattahoochee River, Jason Ulseth developed an early love for the waterway and the natural environment. In 2015 he took on the role of riverkeeper for the Chattahoochee Riverkeeper organization, serving as spokesperson and lead advocate for river protection. Previously he was CRK's technical programs director. Ulseth also serves as the group's patrol boat captain and is licensed as a merchant marine officer by the U.S. Coast Guard.
Education: University of Georgia
Hidden talent: I can juggle swords.
What I'd tell a recent graduate: Public speaking is not as hard as you think it is.
Favorite Atlanta place to visit: Chattahoochee River National Recreation Area
Bucket list: Catching a record brown trout
---
RELIGION
Peter S. Berg
Senior Rabbi
The Temple
Peter Berg became senior rabbi of the Temple, a Reform synagogue in Atlanta, in 2008—the fifth such leader since 1895. An advocate for social change, he is committed to teaching, building community, and addressing the needs of his congregants. Berg is president of the Atlanta Rabbinical Association and serves as a chaplain for the Georgia State Patrol. He serves on numerous boards and works with advocacy groups on issues including civil rights, the death penalty, gun safety, and hate crimes.
Education: George Washington University, Hebrew Union College-Jewish Institute of Religion (MA and rabbinic ordination)
Hometown: Ocean Township, New Jersey
First job: Cashier at a thrift store
Hobbies: Esquiar
Favorite travel destination: Jerusalem
Who'd play me in a biopic: Actor and filmmaker Peter Berg
---
Plemon T. El-Amin
Imam Emeritus
Atlanta Masjid of Al-Islam
Plemon El-Amin became imam of Atlanta Masjid of Al-Islam in 1985, growing its membership from 200 to more than 2,000; it's now one of the largest and most progressive mosques in the country. A leader in Atlanta's interfaith community and a close aide to the late W. Deen Mohammed, El-Amin is former director of Sister Clara Mohammed Elementary School and W. Deen Mohammed High School. He converted from Christianity to Islam in the wake of the Vietnam War.
Education: Harvard University
Hometown: Atlanta, Georgia
---
John Foster
Senior Pastor
Big Bethel African Methodist Episcopal Church
A former academic who taught electrical engineering and computer science at institutions including Tuskegee University and Morehouse College, John Foster brought technological advances like live video and audio streaming to Big Bethel AME Church, where he serves as senior pastor. He's also focused on enhancing youth and young-adult ministries. Foster previously served as pastor for AME churches in Georgia, North Carolina, and Texas, and has held administrative positions including vice provost, dean, and department head at various academic institutions.
Education: Tuskegee University, Interdenominational Theological Center (MDiv), Stanford University (MS, PhD)
Hometown: Cincinnati, Ohio
---
Louie Giglio
Pastor
Passion City Church
Louie Giglio is pastor of Passion City Church and the original visionary of the Passion movement, which exists "to call a generation to leverage their lives for the fame of Jesus." Since 1997, Passion has gathered college-aged young people in events across the U.S. and around the world. Passion 2020 will start the new year in Mercedes-Benz Stadium with more than 60,000 college students. Giglio is the bestselling author of Not Forsaken, Goliath Must Fall, Indescribable: 100 Devotions about God & Science, The Comeback, The Air I Breatheet I Am Not but I Know I Am.
Education: Georgia State University, Southwestern Baptist Theological Seminary (MDiv)
Hometown: Atlanta, Georgia
---
Michael R. Griffin
Public Affairs Representative
Georgia Baptist Mission Board Public Affairs Ministry
In 2014 Mike Griffin became the public affairs representative for the Georgia Baptist Convention, representing 1.4 million Georgia Baptists at the Capitol and speaking on religious issues around the state. A Southern Baptist pastor for 35 years, Griffin is also president of the board of Ten Commandments Georgia and a past vice president of Georgia Right to Life, where he also served as a lobbyist and state field director. He is a senior pastor at Liberty Baptist Church in Hartwell.
Education: Baptist College of Florida
Why I chose this work: The very unique work of being a pastor and a lobbyist goes back to when God called me to preach when I was 16. I preached my first sermon at Dawson Street Baptist Church in Thomasville, Georgia, in 1977.
First job: Working in sheet metal for the purpose of installing heating and air-conditioning duct work
Best advice received: From my father: Never leave a job undone. Always complete your work. Always do your best.
Hobbies: Golf, hunting, fishing, and hiking
---
Ricardo Kannwischer
Senior Pastor
Peachtree Presbyterian Church
Richard Kannwischer became senior pastor of Peachtree Presbyterian Church in 2017, taking on the leadership of the largest Presbyterian congregation in metro Atlanta. Before coming to Atlanta, Kannwischer served as lead pastor at Saint Andrew's Presbyterian Church in Newport Beach, California. He has served as a trustee of all undergraduate and graduate schools he attended.
Education: Trinity University, Princeton Theological Seminary (MDiv), Fuller Theological Seminary (DMin)
Hometown: Waco, Texas
Why I chose this work: To help reveal the delight and impact of a life with God
Best advice received: From former professor Dallas Willard: "God's primary aim is not getting us into heaven as much as getting heaven into us."
First job: Magic store assistant—like Steve Martin
Few people know: I used to teach tennis and be in a country-and-western dance troupe.
---
Bernice A. Rey
CEO
Martin Luther King Jr. Center for Nonviolent Social Change
A global thought leader, orator, and peace advocate, Bernice A. King advances her parents' legacy as CEO of the Martin Luther King Jr. Center for Nonviolent Social Change. Since taking the helm in 2012, she's guided an expansion of the center's
Nonviolence365 education and training initiative, engaged young people around the country in interactive virtual talks, launched a series of Beloved Community conversations on difficult racial issues, and updated the King Center campus.
Education: Spelman College, Emory University (MDiv, JD)
Notable achievements: Spoke in her mother's stead at the United Nations at age 17, spearheaded the global event Let Freedom Ring and Call to Action to commemorate the 50th anniversary of the 1963 March on Washington, authored Hard Questions, Heart Answers
First job: Summer camp counselor
Best advice received: Don't make a decision in anger.
Favorite travel destination: Paradise Island, Bahamas
---
Eric M. Robbins
President and CEO
Jewish Federation of Greater Atlanta
Eric Robbins came to the Jewish Federation of Greater Atlanta in 2016 with a vision to increase its relevance in the community and share its inspirational story. For the previous 12 years he led Camp Twin Lakes, a network of camps for children with serious illnesses and other life challenges. Robbins directed a strategic planning process that led CTL to add additional sites and a working farm and increase camper capacity by 50 percent.
Education: Georgia State University, Yeshiva University (MSW)
Notable achievements: Georgia State University Alumni of the Year (2017), Atlanta Business Chronicle Who's Who in Nonprofits (2014, 2015, 2016), Leadership Atlanta class of 2009
Toughest challenge: Cancer
Few people know: I was in a Subaru commercial.
What I'd tell my 18-year-old self: Don't do anything different. Follow your dreams!
Favorite Atlanta place to visit: The Varsity
---
Andy Stanley
Senior Pastor
North Point Ministries
Andy Stanley cofounded the nondenominational North Point Community Church in Alpharetta in 1995 with a vision of creating churches that "unchurched people love to attend." It's now the second-largest church in the nation. North Point Ministries encompasses six churches in the metro Atlanta area and a global network of more than 70 churches. Stanley's online messages and sermons are accessed over a million times a month, and he's the author of more than 20 books.
Education: Georgia State University, Dallas Theological Seminary (MA)
Notable achievement: Named one of the 12 "most effective preachers in the English-speaking world" in a national survey by the George W. Truett Theological Seminary of Baylor University
---
Raphael G. Warnock
Senior Pastor
Ebenezer Baptist Church
Raphael Warnock became senior pastor of Ebenezer Baptist Church, the spiritual home of Martin Luther King Jr., in 2005. At age 35, he was the youngest person ever to assume the position at the historic congregation, which was founded in 1886. Under his leadership, Ebenezer has added more than 4,000 new members and enhanced and expanded its facilities. In recognition of his activism, Warnock's footprints were placed on the International Civil Rights Walk of Fame in 2016.
Education: Morehouse College, Union Theological Seminary (MDiv, MPhil, PhD)
Notable achievements: Delivered the closing prayer at the 2013 Presidential Inaugural Prayer Service and the sermon for the White House Easter Prayer Breakfast in 2016; autor de The Divided Mind of the Black Church: Theology, Piety, and Public Witness
---
Robert C. Wright
Bishop
Episcopal Diocese of Atlanta
Robert C. Wright is the 10th bishop of the Episcopal Diocese of Atlanta, which encompasses 116 worshipping communities in North and Middle Georgia. He has been a vocal opponent of the death penalty and an advocate for Medicaid expansion, and he addressed the Georgia legislature on gun control. Wright helped establish the Absalom Jones Center for Racial Healing. Before his election as bishop in 2012, he served as rector of Saint Paul's Episcopal Church in Atlanta.
Education: Howard University, Virginia Theological Seminary (MDiv)
Lesson learned: The best evidence of strength is the combination of perseverance wrapped in genuine kindness.
Hidden talent: I am a certified aircraft mechanic with an FAA license.
Hobbies: Rebuilding old cars
Favorite book: The Fire Next Time by James Baldwin
What I'd tell a recent graduate: Reach out! Ask questions! Relax and stay positive.
Bucket list: A trip to Ethiopia
---
Miguel Youssef
presidente
Leading the Way
In 1988, Michael Youssef created Leading the Way ministry "for people living in spiritual darkness to discover the light of Christ." What began as a small, Atlanta-based radio ministry now transmits across the globe in 25 languages on television as well as the radio. Youssef also founded the evangelical congregation Church of the Apostles in 1987 with fewer than 40 adult members; today it has a congregation of 3,000. He is the author of more than 30 books.
Education: Moore Theological College, Fuller Theological Seminary (ThM), Emory University (PhD)
---
LEGENDS
Billye Aaron
Originally an English teacher, Aaron launched her TV career in 1968 as a cohost for WSB's Today in Georgia, which made her the region's first African American woman to cohost a daily, hourlong talk show. She also held many leadership positions with the Atlanta branch of the United Negro College Fund, helping launch the Mayor's Masked Ball. After retiring in 1994, she and her husband, baseball icon Hank Aaron, started the Hank Aaron Chasing the Dream Foundation to help low-income children pursue their educations.
Sally Bethea
Bethea was the founding director and riverkeeper of Chattahoochee Riverkeeper for two decades—helping downstream communities sue the City of Atlanta and forcing it to clean up the river. She has served on the national boards of Waterkeeper Alliance and River Network, the Georgia Board of Natural Resources, and EarthShare of Georgia.
Bill Bolling
Bolling founded the Atlanta Community Food Bank in 1979 and directed the organization until 2015. During his tenure, the Food Bank distributed more than half a billion pounds of groceries across 29 Georgia counties. As a charter member of Feeding America, the national network of food banks, he also helped launch food banks across the country.
Jimmy Carter
The 39th president of the United States, Carter won the Nobel Peace Prize in 2002. A longtime supporter of Habitat for Humanity, he and his wife, Rosalynn, founded the Carter Center in 1982 to promote human rights and ease suffering around the world. He is the author of more than 30 books.
Rosalynn Carter
Carter is a longtime advocate for mental health, caregiving, early childhood immunization, human rights, and conflict resolution. A cofounder of the Carter Center with her husband, former president Jimmy Carter, she created and leads the Center's Mental Health Task Force. She also heads up the board of the Rosalynn Carter Institute for Caregiving at her alma mater, Georgia Southwestern State University, in Americus, Georgia.
Ann Q. Curry
Curry purchased Coxe Curry & Associates, a fundraising consulting firm, from prior owner Frankie Coxe in 1993, and helmed it until 2015. She has also held leadership positions with the League of Women Voters, the board of Research Atlanta, and Atlanta-Fulton Public Library. Still actively advising many clients, her major campaigns have included the $325 million Greater Grady campaign for the Grady Health Foundation, Spelman College's $150 million campaign, and the Piedmont Park Conservancy's $41.2 million expansion.
Ingrid Saunders Jones
A past national chair of the National Council of Negro Women, Jones was formerly a senior vice president of the Coca-Cola Co. and directed many of the company's philanthropic efforts, including overseeing contributions of more than $460 million for community initiatives.
Joseph Lowery
An ordained Methodist minister, Lowery became involved in the early days of the civil rights movement. He helped lead the 1965 Selma to Montgomery March and worked with Dr. Martin Luther King Jr., Ralph David Abernathy, and others to form the Southern Christian Leadership Conference (SCLC). He continued to serve the organization, retiring as president and CEO in 1998.
Bernie Marcus
A cofounder of Home Depot, Marcus retired in 2002 and has devoted himself to many philanthropic causes. He founded the Israel Democracy Institute, a nonpartisan think tank in Israel, as well as the Marcus Autism Center in Atlanta. In 2002 Marcus gave $3.9 million to the Centers for Disease Control and Prevention to create an emergency anthrax response center. He also spearheaded the Georgia Aquarium.
Charles H. "Pete" McTier
For many decades, McTier led the Robert W. Woodruff Foundation and several other Atlanta foundations funded by the corporate and bottling arms of Coca-Cola. He played a role in the creation of Centennial Olympic Park and the Chattahoochee River Greenway, as well as supporting the Woodruff Arts Center, Central Atlanta Progress, Emory University, and more.
C.T. Vivian
As a member of the Southern Christian Leadership Conference, Vivian participated in the Freedom Rides and was appointed to the executive staff by Dr. Martin Luther King Jr. He later trained ministers at the Urban Training Center in Chicago and as dean of divinity at Shaw University Seminary. In 2008, he founded the C.T. Vivian Leadership Institute. He received the Presidential Medal of Freedom in 2013.